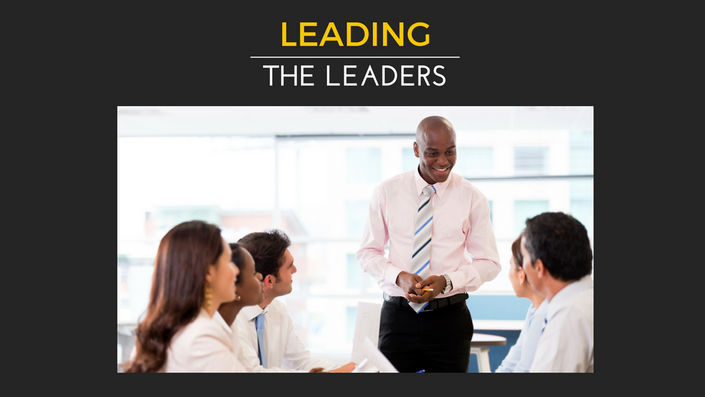 LEADING THE LEADERS
YOUR SUCCESS LEVEL WILL BE DETERMINED BY THOSE LEADERS CLOSEST TO YOU
YOU CANNOT DO IT ALONE .
Your success level will be determined by those leaders closest to you.
If you want to succeed at the highest levels, you must surround yourself with a team of influential leaders. That's why a leader who is eager to succeed, has to understand that those influential leaders around him must be trained and equipped.
How would you define successful leadership?

REPRODUCING LEADERS: THE CRITICAL TASK OF A LEADER
In this program you will be challenged to take your leadership to new heights, reach new levels of knowledge and growth, and take action in order to develop the leaders around you.
This program will help develop yourself and your team members to become better influencers by:
Constructing your own leadership journey

Creating a more appropriate environment for Potential Leaders

Identifying Potential Leaders

Nurturing Potential Leaders

Equipping Potential Leaders

Developing Potential Leaders

Putting together a Dream Team of Leaders

Coaching a Dream Team of Leaders

Recognizing the Value of Leaders in the team


Reproducing Generations of Leaders
The organization's growth depends on the growth of its leaders. Successful leaders maximize the abilities of those they are surrounded by and empower them to exercise their influence for the benefit of the organization. Take your team and organization to the next level.
Are you ready to increase your understanding and your abilities in order to take your leadership to the next level and to have the ability to develop leaders?
NOTE: This program is available only to members of the LEADINFORCE Academy enrolled in "YOUR WEEKLY MEETING WITH SUCCESS" level I or II.
To register at the Academy, go to the menu at the top and select "ALL COURSES." Then, choose the "LEADINFORCE ACADEMY" option and click REGISTER to select the program that better suits your needs.
Your Instructor / Tu Instructor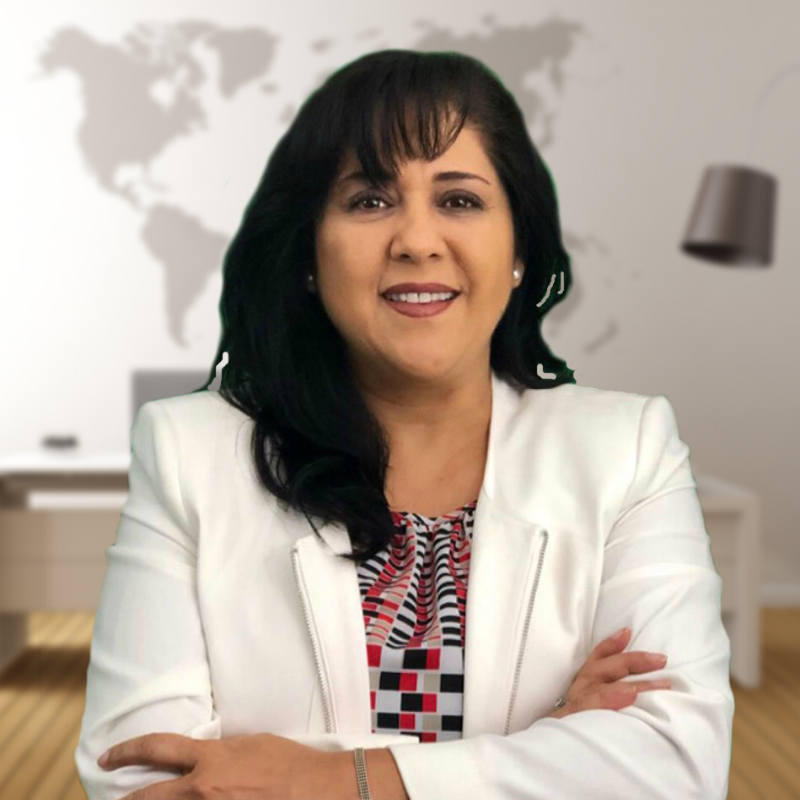 Her purpose is to help individuals, groups, and organizations reach success. She is committed to the growth of her clients' skills and global perspective in order for them to reach high levels of growth and achievements.

Mother, wife, friend, servant leader, writer, international speaker, mentor, and coach. She is the Executive Director and Founder of the organizations LEADINFORCE LLC and "Liderazgo Hispanoamericano" ©; She is a Global Leadership Consultant; as well as Executive Director of the "John Maxwell Team ©". She is the author of "Leadership and Culture." Dr. Sáenz is originally from Colombia and currently lives with her family in the United States.
For more information about LEADINFORCE and Dr. Sáenz, click the following link: http://leadinforce.com/about-dr-saenz/