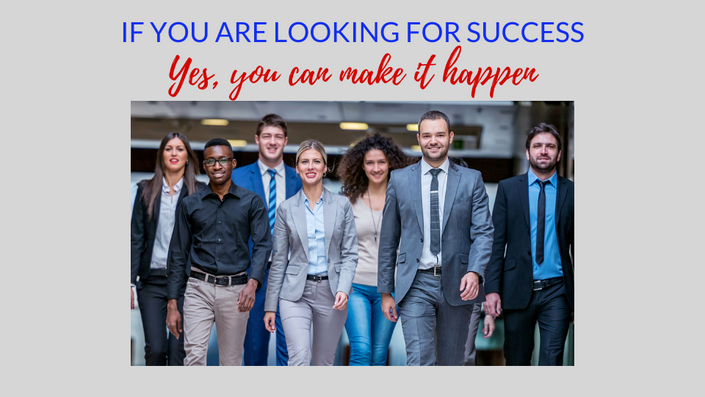 ACCELERATE THE ACHIEVING OF YOUR GOALS
THE 8 ELEMENTS OF A SUCCESSFUL PLAN MASTERMIND & EXECUTIVE COACHING
REGISTER NOW
REGISTRATION IS OPEN ONLY FOR GROUPS (5 or more)
IF YOUR GROUP IS READY TO GET STARTED, PLEASE EMAIL US TO: [email protected]
MASTERMIND & EXECUTIVE COACHING
Have the results you've always wanted to achieve

Five (5) hands-on work, growth and transformational sessions working with an Executive Coach to elaborate, review, and validate your plan towards success.
BONUS level I and II: (value $380 + dollars)
MY PRIORITIES: A complete session where you will discover and establish your PURPOSE, VISION and PRIORITIES.

One (1) personal EXECUTIVE COACHING SESSION during the program.

First month in the YOUR WEEKLY MEETING WITH SUCCESS program for free (6-month subscription). For more information, visit the academy.

The 8 Elements guide with mindful ideas, practical steps, and coaching questions.
INCREASE YOUR INTENTIONALITY AND ADVANCE THE REALIZATION OF YOUR OBJECTIVES IN FIVE (5) MASTERMIND AND EXECUTIVE COACHING SESSIONS FOCUSED TOWARD YOUR GOALS.
By the end of this Mastermind:
You will clarify your purpose, vision and priorities.

You will have a personalized action plan to achieve your objective.

You will have the next step to take immediate action.

You will have increased intentionality towards your goal.

You will be working on the necessary habits needed to reach your objective.

You will develop the ability to evaluate your performance and results.

You will learn about the importance of meditation and renovating your energy.
Register, don't wait another day, work with an Executive Coach and make your dream come true.
With the rapid passing of time, it increasingly becomes more challenging to be in control of our days.
Imagine how your days would be if you could take control of your resources and getting the results you have always wanted to achieve.
If you wish for new levels of achievements and you need to find:
A practical method to establish a clear vision of your priorities,

The essential elements needed to develop a daily action plan that allows you to stay focused,

An easy formula to create a strategy based in personalized and unique systems,

Practical steps to take in order to increase your intentionality and take immediate action,

The support of an executive coach during your process of growth and transformation.
Do not wait any longer, make the decision that many others have made already, create a life of success. Register, you can choose the level that better suits you!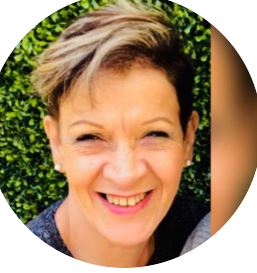 "This program is very well focused and aimed towards helping you find what is stopping you from achieving your goals."
- Patricia Barrios, Entrepreneur, Central Florida USA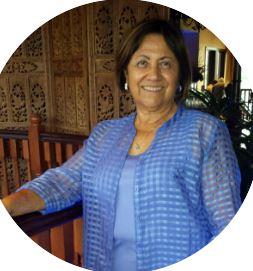 "Interacting with an executive coach helped me strengthen my weak areas in a very professional manner. I got ideas and techniques that will help me reach my goals and improve my productivity"
- Gloria Mora, Entrepreneur, Central Florida USA.
It is not a coincidence that those who are successful:
Have a clear vision of their purpose, vision and priorities

Stay focused and take intentional action daily

Develop strategies and personalized systems

Are surrounded by people who strive for success

Have a personal and professional growth plan

Have a coach that accompanies them in the road to success
Do not wait any longer, make the decision that many others have made already, create a life of success. Register, you can choose the level that better suits you!
Get started now! / ¡Comienza ahora!
Your Instructor / Tu Instructor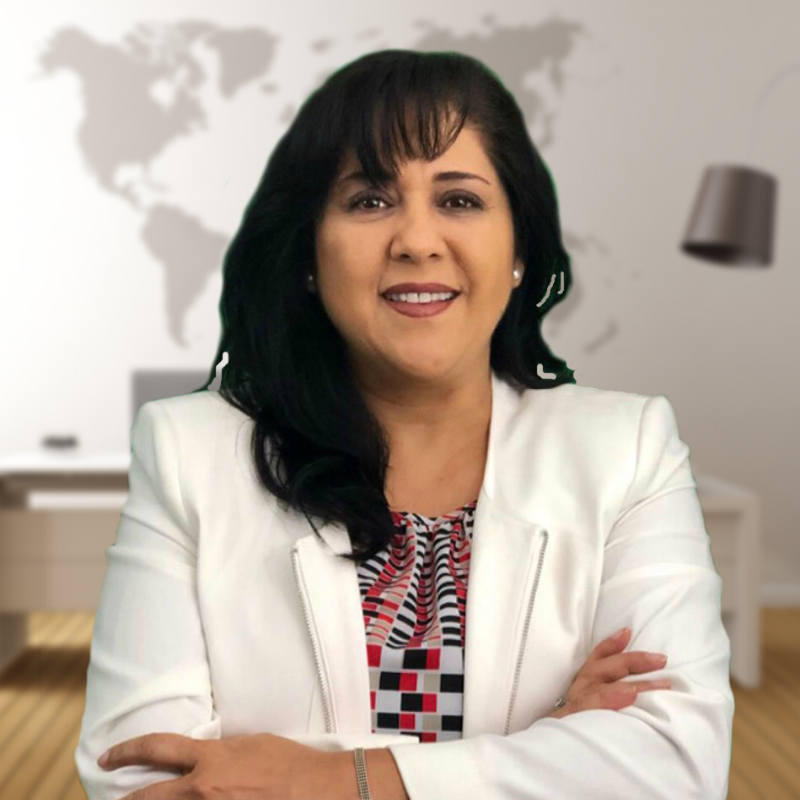 Her purpose is to help individuals, groups, and organizations reach success. She is committed to the growth of her clients' skills and a global perspective in order for them to reach high levels of growth and achievements.

Mother, wife, friend, servant leader, writer, international speaker, mentor, and coach. She is the Executive Director and Founder of the organization's "LEADINFORCE LLC" and "Liderazgo Hispanoamericano ©"; She is a Global Leadership Consultant; as well as Executive Director of the "John Maxwell Team ©" and Professor at Miami Dade College. She is the author of "Leadership and Culture." Dr. Sáenz is originally from Colombia and currently lives with her family in the United States.
For more information about LEADINFORCE and Dr. Sáenz, click the following link: leadinforce.com/about-dr-saenz
Frequently Asked Questions / Preguntas mas Comúnes
How long do I have access to this program?
You can have unlimited access during the execution of the program. Upon reaching 100% of the program (last session) your access to the course is terminated.
What happens if after registering, I cannot (or do not wish to) complete this program?
The LEADINFORCE academy offers you a 100% guarantee and the return of your money. If after attending the first session and before the first 30 days of registering, FOR ANY REASON you wish to cancel, we will refund 100% of your money. You can keep the documentation and materials that are delivered in the first session. This RETURN GUARANTEE is valid only before the start of the second session and / or for annual programs before the first 30 days of the date of registration. In case of some unusual situation, we can extend the access time to the program.
What can I do if I have questions?
No problem. All questions are very well received. Just send us an email to
[email protected]
and we will be ready to help you.