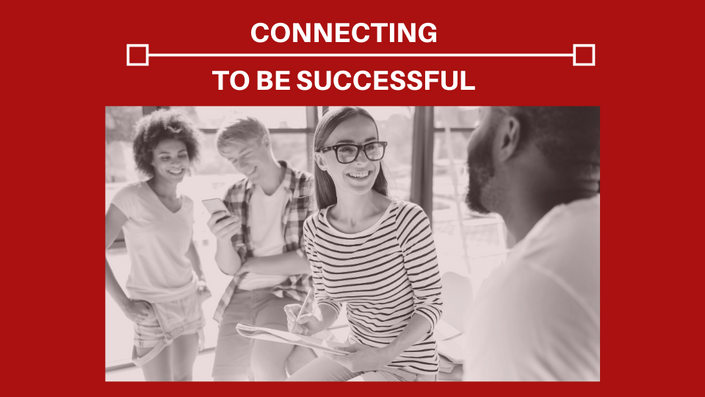 CONNECTING TO BE SUCCESSFUL
IF YOU WANT TO BE SUCCESSFUL: LEARN TO BETTER CONNECT WITH PEOPLE AND TO INCREASE YOUR INFLUENCE IN EVERY SITUATION
WE ARE SORRY, REGISTRATION FOR THIS EVENT IS CLOSED. NEXT CLASS WILL BE ANNOUNCED SOON.
FOR GROUPS (5 OR MORE) PLEASE SEND US AN EMAIL TO [email protected]
ONLY ONE THING STANDS BETWEEN YOU AND SUCCESS
It isn't experience; it isn't talent. If you want to succeed, you must learn how to connect with people. And while it may seem like some people are just born with it, the fact is that anyone can learn how to turn every communication into an opportunity in order to have a powerful connection.
The ability to connect with others is a major determining factor in reaching your full potential. It's no secret! Connecting is a skill that you can learn and apply in your personal, professional, and family life.
CONNECTING INCREASES YOUR INFLUENCE IN EVERY SITUATION BY:
Capturing people's attention

Finding common ground, interests, and values

Keeping your communication simple & effective

Inspiring people in your circles where you interact

Staying authentic & cultivating all your relationships

Developing outstanding teams

Increasing productivity and taking your organization to a higher level of achievement

This program will help you relate and identify with people in a way that will increases your influence with them. The program will also cover principles to better connect and practices needed to better communicate with others.
This course is not open for enrollment. / Este curso no está abierto para imatricularse
If you learn to better connect with others whether it is one-on-one, in groups or with an audience, your interactions will improve, your ability to create team work will increase, and your influence will skyrocket. People who connect with others have better relationships, experience less conflict, and get more things done than those who cannot connect.
Leaders who have learned the art of connection are able to communicate their ideas persuasively, establish immediate acceptance and attract followers.
Your Instructor / Tu Instructor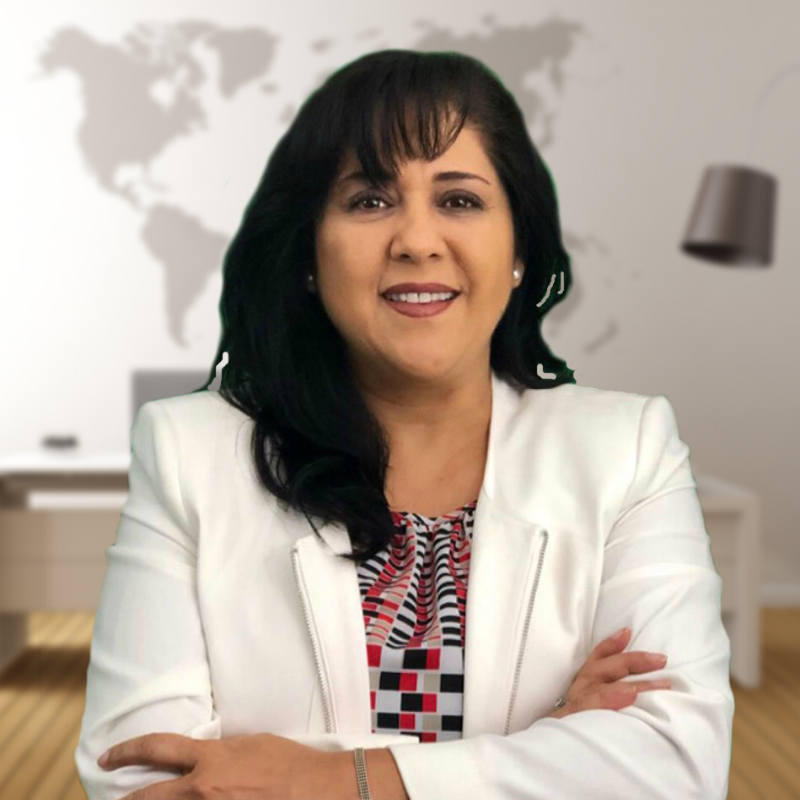 Her purpose is to help individuals, groups, and organizations reach success. She is committed to the growth of her clients' skills and a global perspective in order for them to reach high levels of growth and achievements.

Mother, wife, friend, servant leader, writer, international speaker, mentor, and coach. She is the Executive Director and Founder of the organization's "LEADINFORCE LLC" and "Liderazgo Hispanoamericano ©"; She is a Global Leadership Consultant; as well as Executive Director of the "John Maxwell Team ©" and Professor at Miami Dade College. She is the author of "Leadership and Culture." Dr. Sáenz is originally from Colombia and currently lives with her family in the United States.
For more information about LEADINFORCE and Dr. Sáenz, click the following link: leadinforce.com/about-dr-saenz